Author John W Milor Joins us tonight to chat about aliens in the bible. Milor is also the 144th Fighter Wing Chief of Cyber Operations for the U.S. Western Air Defense Sector. (Note, nothing Milor writes is officially endorsed by any branch of the military).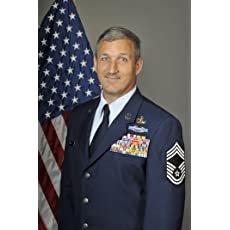 you can get his books here.
http://aliensinthebible.com/
http://aliensandtheantichrist.com/
Milor has a wide variety of interests, and writes in a number of genre, though he specializes in the emerging field of Christian Ufology. Milor's latest book is "The Gathering - Master Edition: A Metaphorical Odyssey through the Scriptures." It is an illustrated children's novel/weekly Bible devotional. It includes a Bible commentary with 470+ commentary notes referencing 680+ scriptures. The Gathering is the animated epic adventure of the animals journey to Noah's Ark. This is a version of Noah's Ark that children are not likely to forget. It is much closer to the actual narrative found in Genesis 6 - not the typical happy animals under a rainbow seen in countless Sunday School classes.
Milor is not a typical Christian. He is not afraid to thoroughly investigate topics that many Christians label "Demonic" and slam the door shut. Milor's interest in supernatural phenomenon began at the age of five after hearing his great grandmother's testimony to his entire family. When she was a young girl around the turn of the century, she and her sister saw a UFO as well as its occupant, slowly hovering over the plains of Kentucky. What made her testimony truly unique, is that she was a devout Christian; the wife of a minister for over 60 years. Her testimony, as well as numerous otherworldly events in his own life, fueled Milor's inquisitive mind from a young age.